Exiting news for organic farmers and wineries! Aquabella Bio-Enzyme Water Cleaner is now OMRI certified! Wastewater cleaning just got even more earth friendly!
Trusted by California agriculture and livestock farmers for their wastewater cleaning needs for over a decade, Aquabella® Bio-Enzyme is now even better for organically minded farmers. The product just received organic certification from the Organic Materials Review Institute (OMRI), which assures the suitability of products for certified organic production, handling, and processing. This is great news for Aquabella's current customers, and even better news for any farmers who are required to use OMRI listed products for their own organic certification standing.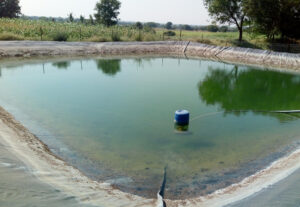 AquaBella contains a dynamic blend of beneficial non-GMO bioenzymes that break down and remove common contaminants from water bodies. These contaminants include ammonia, nitrates, phosphates, and organic solids (sludge), improving water quality and helping to prevent algal bloom.
Aquabella has also been used by wineries to comply with new California state legislation wastewater regulations. Please see a full description of how AquaBella Bio-Enzyme can help wineries here.
"AquaBella Organic Solutions was founded as an environmentally responsible company, so it is important for us to be able to offer our customers the highest quality environmentally friendly products," said Yoni Szarvas, CEO of AquaBella Organic Solutions. "The OMRI certification of AquaBella Bio-Enzyme is another way for us to continue serving the organic farming community."
Aquabella Bio-Enzyme product benefits include: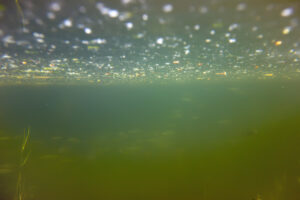 Removes ammonia and nitrates
Reduces Biochemical Oxygen Demand (BOD)
Reduces phosphate levels, preventing algal bloom
Breaks down organic solids and sludge
Crystal-clear water
Liquefying sludge in mature manure lagoons in crisis situations, helping to avoid expensive excavation costs.
Helps to reduce odors from Volatile organic compound (VOC)
Please contact Yoni Szarvas for information about consumer and distribution pricing for AquaBella Bio-Enzyme and other products from AquaBella Organic Solutions and Unleash Organics at yoni@aquabellaorganics.com.
AquaBella Organic Solutions was founded in 2008 as a socially responsible company that envisions a profound revolution in the agriculture and aquaculture industries by replacing chemicals with organic inputs. ABOS headquarters are located in Sebastopol, California with regional offices in Israel, China and Columbia. ABOS products are distributed worldwide. Our executive team is focused on creating solutions that increase crop yields while lowering need for chemical fertilizers, boost sustainability and long-term fertility of agricultural land, clarify water by breaking down ammonia and other organic pollutants.
Check out more about AquaBella Organic Solutions and their products at www.aquabellaorganics.com
Check out Unleash Organics on social media on Instagram, Facebook, and LinkedIn!