The Benefits of Medical Marijuana – Q&A With a Dispensary Associate
For Part Two of our "Benefits of Medical Marijuana" Post, we spoke with a  dispensary associate from Curaleaf in New York State. Dana McLearn tells us about her experience as a "budtender" for a medical marijuana dispensary. Click here to read the first part of our post — an interview with a medical marijuana physician, Carlos Levy.
Unleash Organics: What do you do for Curaleaf?
DM: I'm a dispensary associate at Curaleaf, which is one of the only medical marijuana dispensaries in New York. My job includes interacting with existing and potential patients on a daily basis. I  provide patients with a basic understanding of cannabis and how it will affect them. As a "bud-tender," I have knowledge of Cannabis products, and I  explain how specific administration methods work best with certain medical conditions.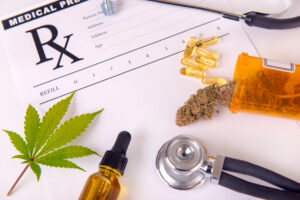 Which symptoms/conditions do you treat most with marijuana?
DM: The qualifying conditions list for New York State's medical marijuana program includes a short range of mostly chronic illnesses such as cancer or MS, but the most common would be chronic pain. It's a very large umbrella that catches a lot of patients experiencing pain in varying ways. The complete lists of medical conditions that qualify a patient to receive a medical marijuana card are here.
Which prescription drugs are you most commonly replacing with medical marijuana?
DM: Luckily, opioid usage/addiction is also a qualifying condition. When being used consistently over time, marijuana has been proven to be effective in weaning patients off of the usage of opioids such as oxycodone and Vicodin.
Is there anyone who shouldn't be using marijuana to treat medical conditions?
DM: There's a small list of people that are an automatic concern. This list includes patients under the age of 21, patients with hypertension, blood pressure issues, or a history of psychiatric disorders. Delta-9 THC can have different negative effects depending on what is interfering with it. However, this does not mean the patients cannot consume medical marijuana. It would just require a personalized regimen with more CBD in the mix. THC isn't for everyone but cannabis is abundant with other cannabinoids that can provide relief for patients.
Is there a difference in quality between today's medical marijuana and consumer products available in legal dispensaries?
DM: Yes. The NYS medical marijuana program is very strict. Marijuana is still federally a schedule 1 drug so the medical program acts accordingly. Everything is heavily tested before it even leaves the grow facility, which is also required to be local so your flowers don't travel too far either. Once it leaves the grow facility, it has to be tested by the state as well. The products are all double-checked and tested. Medical marijuana is heavily regulated here, so we can determine what is safe to put onto the market versus recreational dispensaries in other states.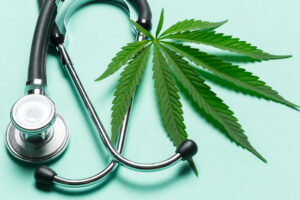 Do you have any other advice for people considering switching from big pharma medicine to Cannabis?
If you're considering the switch, do it! Helping patients with proven herbal medicine has been the most rewarding experience. Working with pharmacists who are extremely knowledgeable and patients who are eager to know more! Big pharma can be a little soul-crushing as you fill prescription after prescription for the people that are simply in pain. But being able to replace a prescription with a pot brownie provides the exact opposite feeling.
Dana McLean is an employee of Curaleaf in New York State. She is currently completing a degree in graphic design, and she has her own business as a design and marketing freelancer. You can see her work portfolio here.
Cannabis growers have used Unleash Organics' products to help their plants reach their optimal growth potential for over a decade. Check out our Unleash biostimulant root Inoculant and our OMRI Certified microbial irrigation line and emitter cleaner — BioFilm Buster Pro — to find out how we can help your plants be their full potential.
Follow us on Instagram!